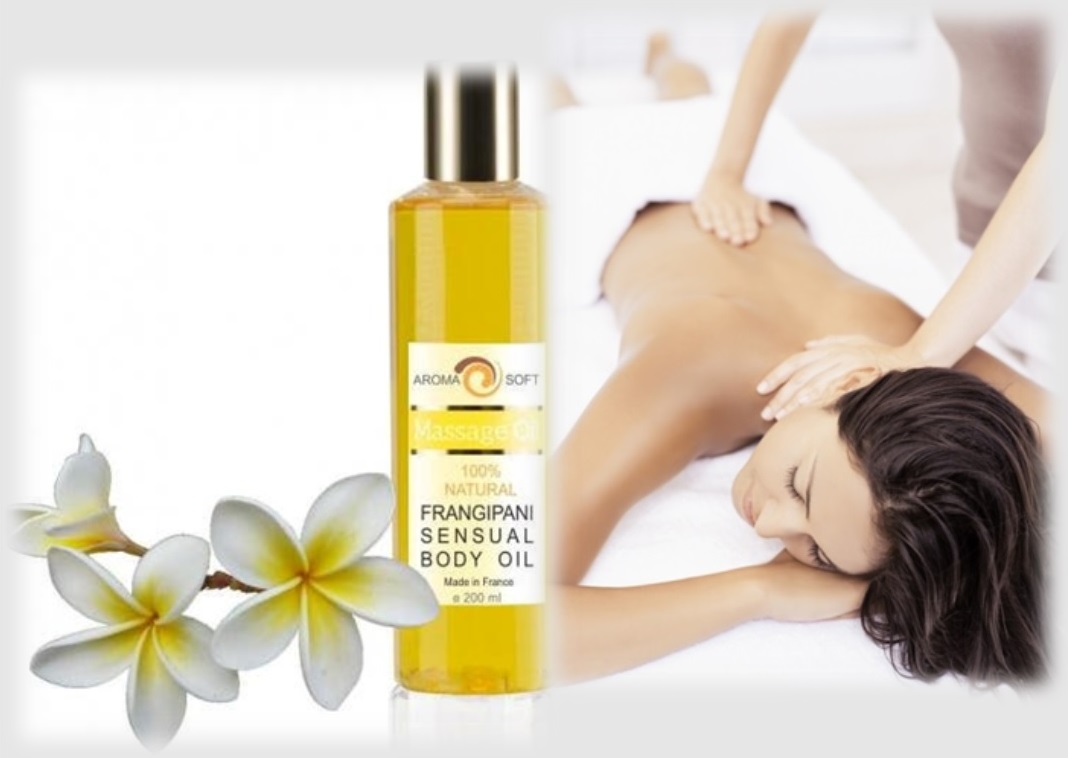 Deluxe Oil Body Massage
Deluxe Oil Body Massage rejuvenates your mind and body with the use of luxury oils that target relaxation of tissues and muscles. We offer a huge variety of different scents of deluxe oils including rose oil, bamboo and lemongrass oil, Shea Butter – Aloe, Coconut – Mint, Lemon, Honey – Ginger, oil Q10, Lime – Mint, lime – bamboo, hibiscus – lemon, lavender – mallow, etc. Deluxe oils hydrate your skin and provide nourishment to keep it soft and glowing.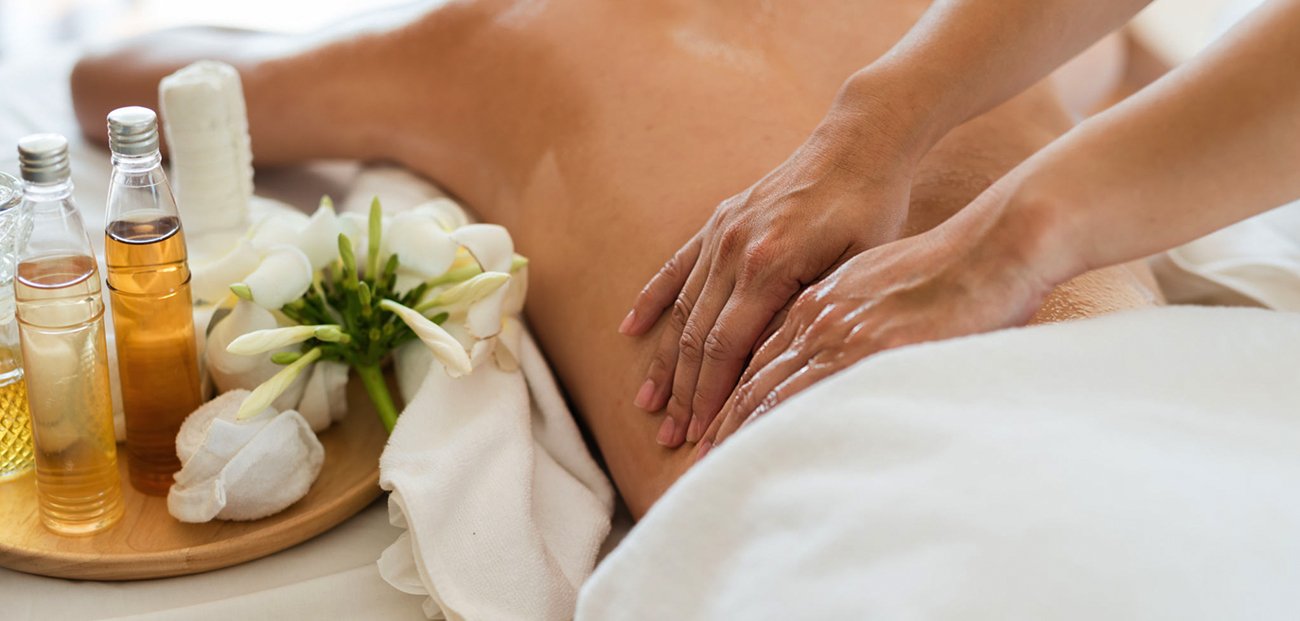 Argan Oil Massage
Argan oil is truly an all-in-one product. Are you looking for a massage oil that not only massages pleasantly, but also cares for your skin? Argan oil protects, nourishes, hydrates and cares for your skin, all during the massage.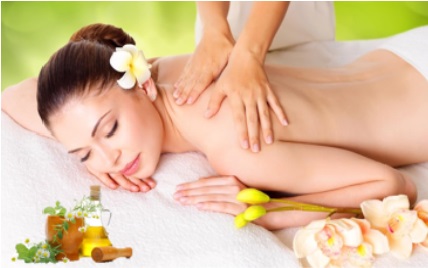 Thai Aroma Oil Massage
Contrary to classical Thai massages, this massage is more relaxing and less invasive. Masseuses do not use a pressure method and they focus more on release of muscle tension. Establishment of a balance of mind is typical of all kinds of massages. This massage is performed in combination with aromatherapy using original Thai aromatic oil (the scent of which you can choose from many different sorts). With the help of natural products, the massage will calm you down in general, having relaxation and anti-stress effects on your body and skin. When taking this massage regularly, your nervous system will be calmed down, your muscle tension will be released, your blood circulation will be stimulated, swelling and tissue stiffening will be reduced.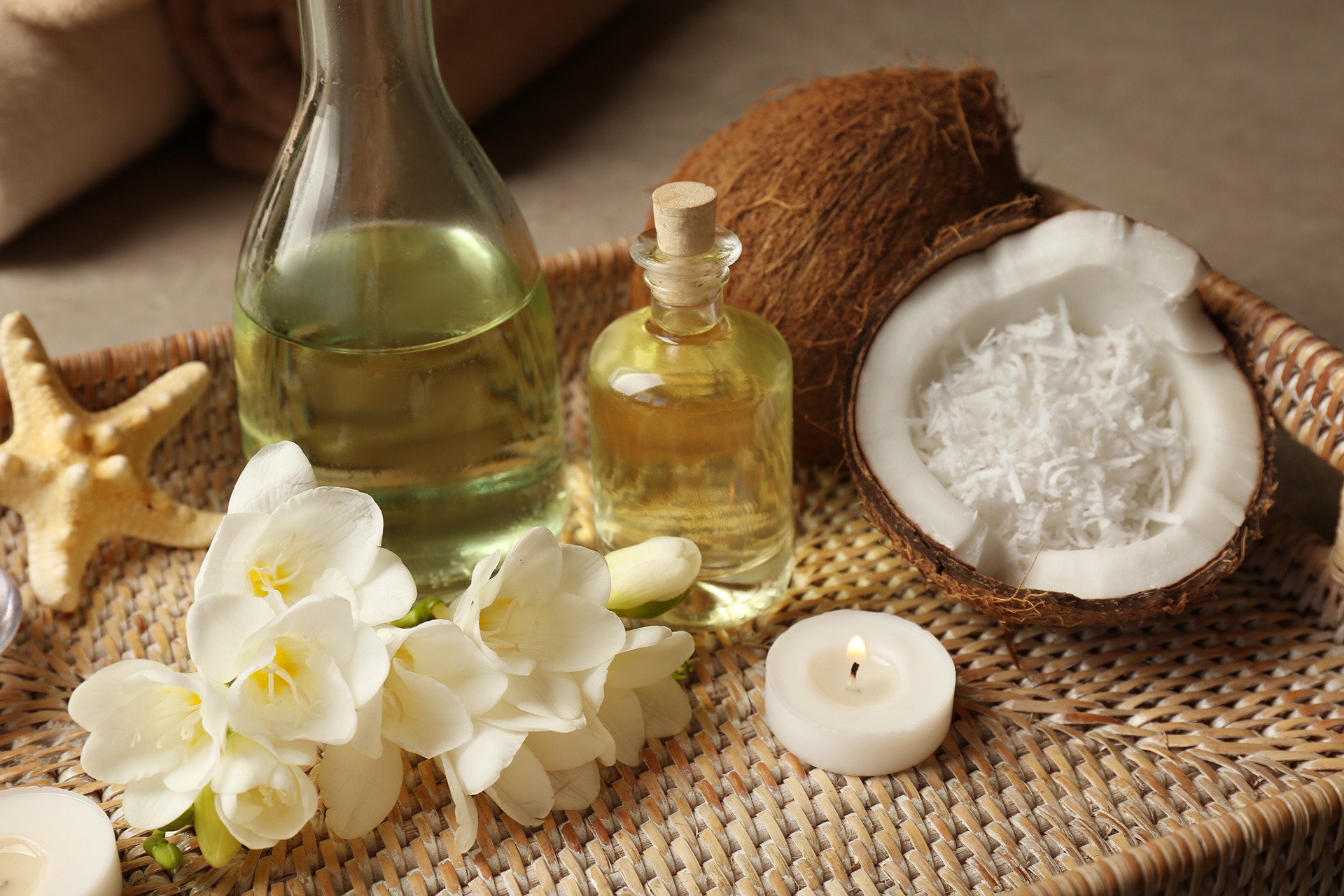 Hot Coconut Oil (bio) Massage
A relaxing massage with warm coconut oil is an extremely aromatic treatment that combines techniques of acupressure. In addition, coconut oil provides hydration and skin firming.
This procedure is extremely relaxing and regenerative. The technique of long, stroking movements is used to relieve the negative effects of stressful situations and calm the nerves. It improves the immune system and the nervous system. Incredibly relaxing and de-stressing. It stimulates the lymphatic system and blood circulation by accelerating the process of ridding the body of excess water. Coconut oil has many positive qualities. It has a beneficial effect on our skin, inhibits the appearance of stains on it, moisturizes and smoothes. Coconut oil is a natural source of antioxidants, which fight free radicals, slowing the aging process of the skin, at the same time causing it to become firm and elastic.
Massage with coconut oil is recommended for people with an active lifestyle, expecting the massage to de-stress the mind and body while also nurturing the skin. The use of coconut oil on the skin of the whole body perfectly moisturizes and smoothes, it improves its firmness and elasticity. A massage with hot coconut oil is especially recommended for people with dry and sensitive skin.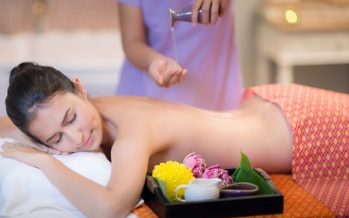 Warm Oil Massage
Similar to Oil Massage, the warm oil massage techniques are applied to massage the whole body enhancing a blood circulation and a reduction of anxiety and tension. Yet, the heated oil helps soften and expand deep muscle tissues in order to deeply relieve the tension and fatigue as well as reach the height of relaxation.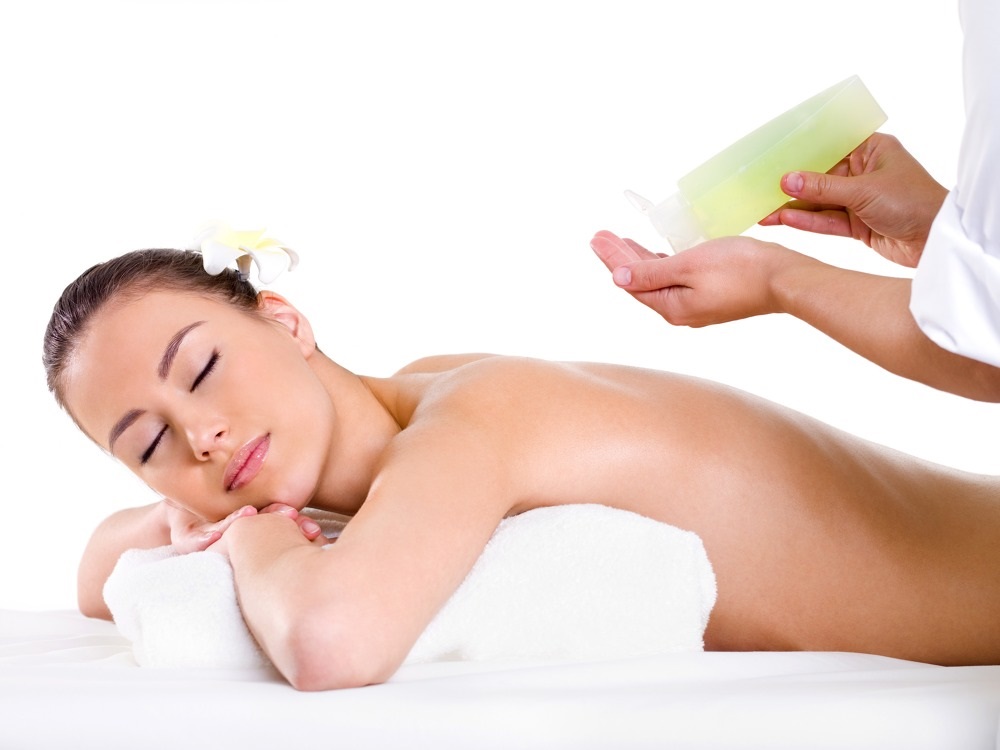 Aloe Vera Oil Massage
This menu is generated to present high relaxation and repair damaged skin at the same time. Aloe Vera is widely known for its beauty benefits as it has an ability to heal, moisturize, and strengthen skin. Due to its cooling properties, it is a great way to soothe redness and rashes for sun burnt skin. Therefore, Aloe Vera Massage is highly recommended for those who have sunburn issue.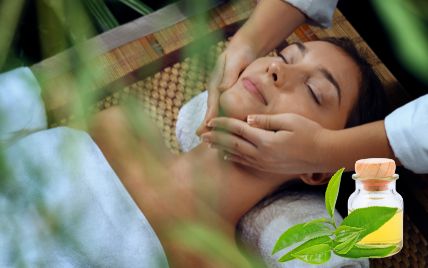 Green Tea Oil Massage
This treatment has a cleaning and moisturizing effect. Green tea protects against oxidative stress, it supplies the body with slimming proteins, theine and caffeine.Green tea has a beneficial effect on the skin, it improves the mobility of painful spots and it's suitable for allergy sufferers and people with eczema.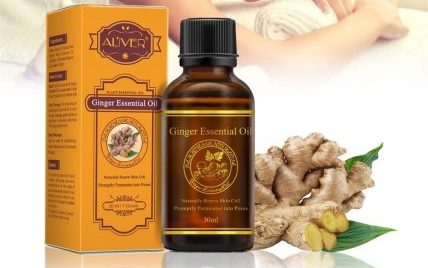 Lemon and Ginger Oil Massage
The freshly scented body and massage oil made from ginger, lemon, and argan oil firms and detoxifies the skin. Argan oil is rich in omega-6 fatty acids and vitamin E. The skin's elasticity is increased and the regeneration of the skin barrier is supported. In addition, the oil is very light and is quickly absorbed by moist skin without clogging the pores. Ginger supports the blood circulation in the body and accelerates the cell metabolism. Lemon supports important dehydration processes in the skin.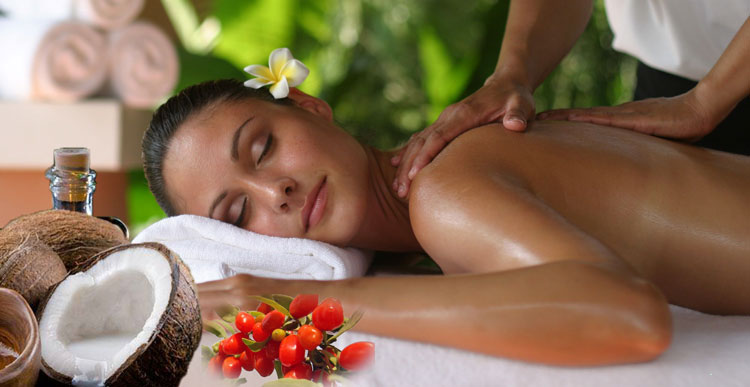 Coconut Oil Body Massage
An aromatherapy massage applied with coconut oil to enhance deep relaxation as well as to reduce muscle pain and fatigue. According to the moisturizing property of coconut oil, this menu can help recover the skin from dehydration.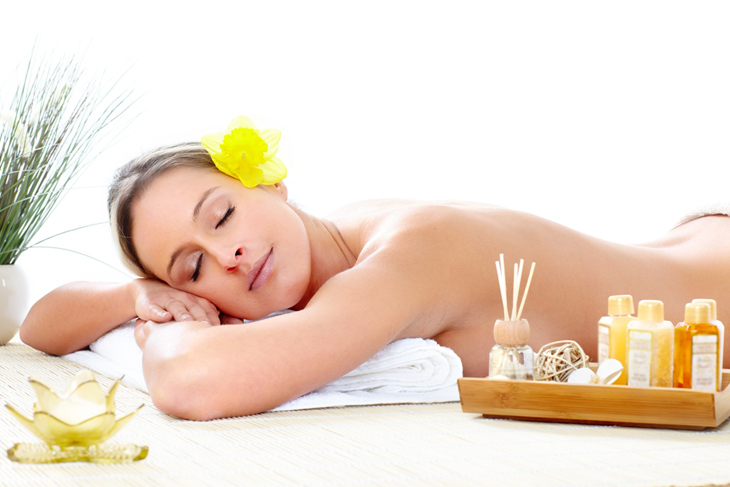 Q10 Oil Massage
Anti-Aging Q10 massage uses oil enriched with coenzyme Q10 and argan oil. Vegetable oil promotes freshness and restores skin youth. The basis of this massage product are argan, almond or jojoba oil, which, thanks to the content of vitamin E, further strengthens the skin barrier. The massage has Anti-Aging effect, slowing down the aging process of the skin and protecting individual cells from free radicals.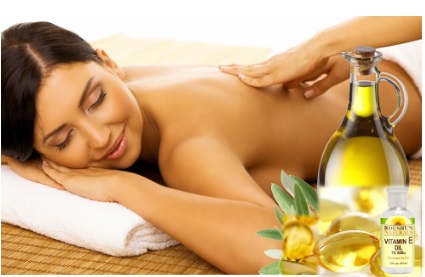 Vitamine E Oil Massage
Massage for complete relaxation of the body with acupressure techniques that support blood circulation and relax the mind.The combination of almond and jojoba oil, rich in vitamin E, protects cell membranes in the skin which helps slow down skin aging. It is also a very effective natural antioxidant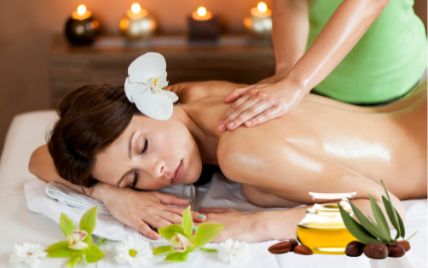 Vita Silk Oil Massage (Jojoba Oil)
You will experience a silky gentle massage with jojoba oil with vitamins A and E. The massage supports the skin's functions, cares for and protects it. Jojoba oil adds silky softness to the skin. It is especially suitable for sensitive and dry skin. It has a regenerating effect, hydrates, treats and adds lost elasticity to the skin.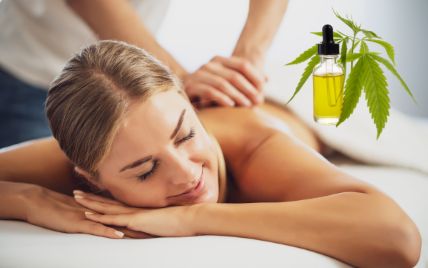 Hemp Oil Massage
Massage with hemp oil is focused on hypersensitive, dry and stressed skin. Hemp massage oil leaves the skin silky supple and hydrated. Its seed oil extract have a high content of nutritional values. Treat your body and mind to a relaxing massage that relieves mental tension, evokes a feeling of relaxation and pleasantly soothes you for a good night's sleep.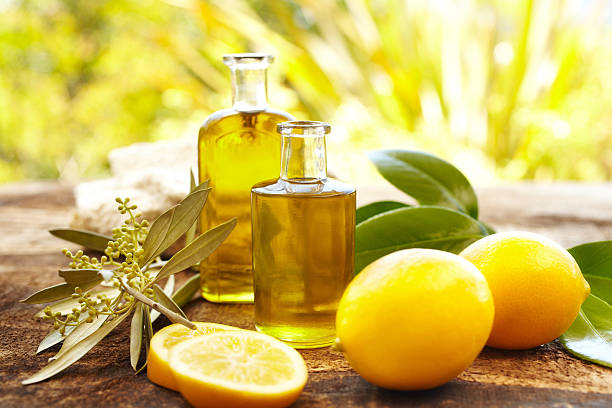 Lemon Oil Massage
Lemon Oil Body Massage with Vitamin E is performed with the help of jojoba natural lemon oil. The Lemon extract adds enhances energy and boosts activity throughout the day. It has refreshing effects on the skin, tightens and improves the skin tone. Massaging local areas with lemon oil extract relieves muscle tension and promotes blood circulation.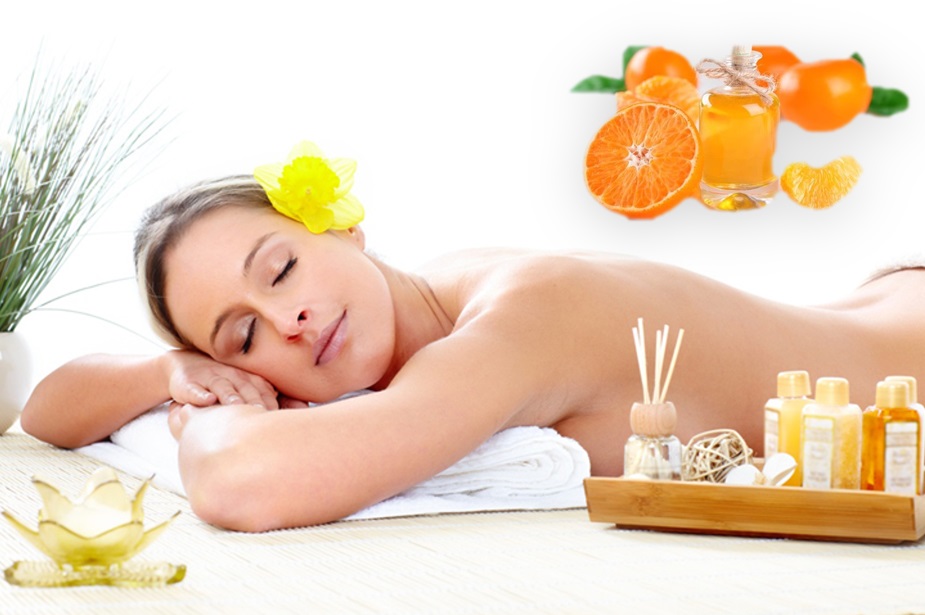 Orange Oil Massage
Orange Oil Massage awakens all the senses and simultaneously tension. It helps improve skin condition, removes clutter and helps alleviate cellulite. Orange oil has warming effects that help to maintain a good shape throughout the day. It has antiseptic, cleansing and anti-inflammatory effects. The orange scent has an refreshing effect, stimulating the body and mind.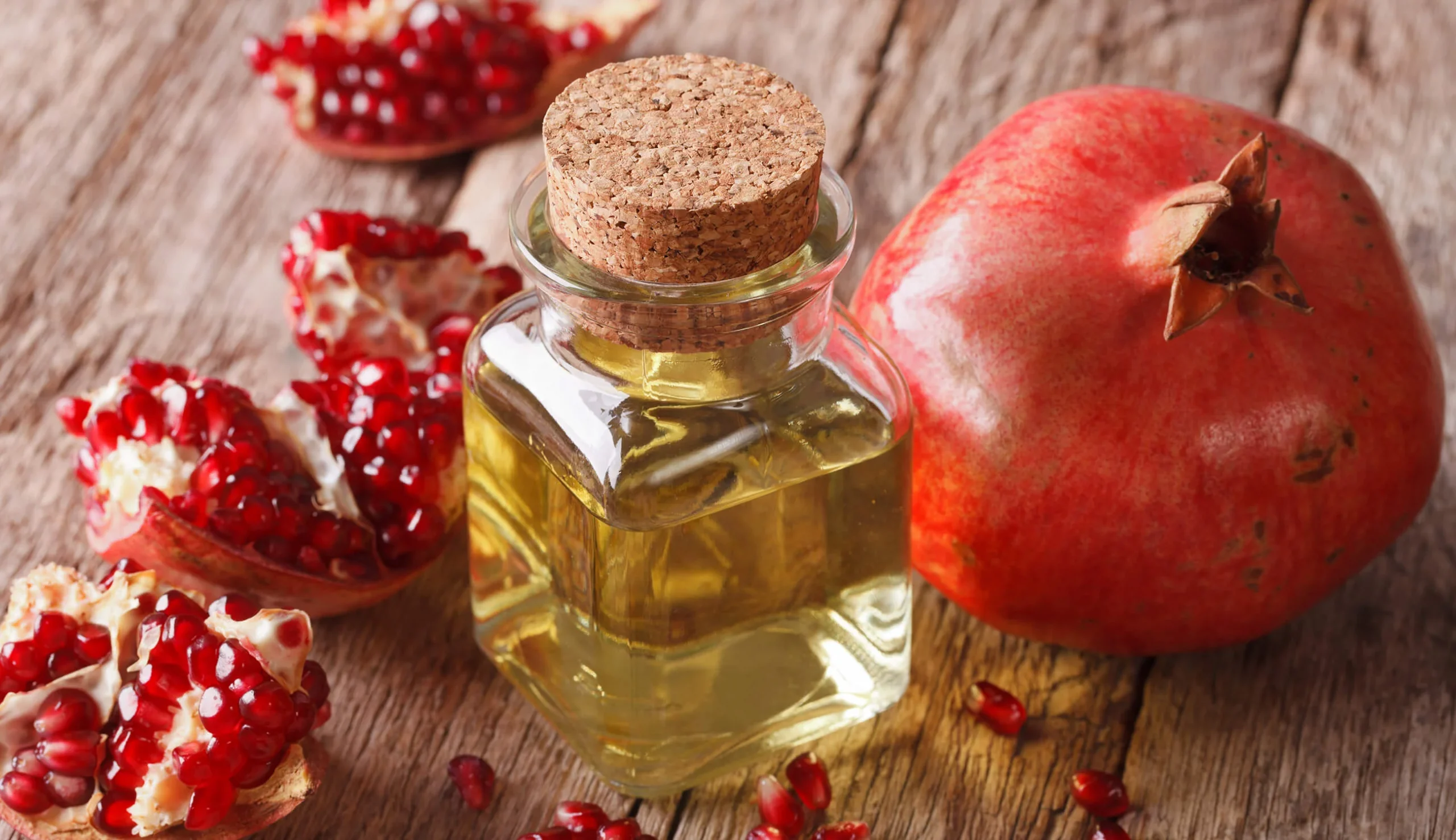 Pomegranate Oil Massage
Massage with pomegranate oil protects the skin from free radicals and promotes its regeneration. Massage oil with a pleasant aphrodisiac scent of pomegranate promotes cell renewal and helps prevent signs of skin aging. It has firming, soothing and moisturizing effects. The massage oil is quickly absorbed and does not leave the skin feeling greasy. Thanks to the nourishing extracts from the apple, it will leave the sking with a naturally beautiful and youthful appearance.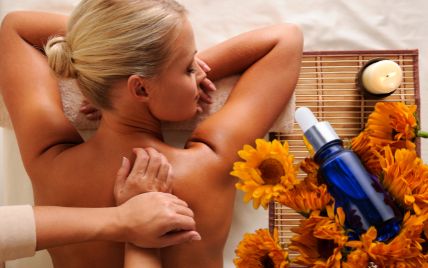 Arnika Oil Massage
Massage effectively reduces joint tension and relaxes muscles. Arnika massage oil is composed of the finest oils with a high content of arnika essences. It also contains pure jojoba and almond oil, vitamin A, E and active ingredients from chamomile. It is excellent for muscle regeneration, has calming effects and relieves skin irritation.
Mint Oil Massage
Mint oil massage brings a remarkably refreshing touch and aroma. The icy aroma thus helps to relieve muscles and relieve muscle tension. At the same time, valuable care substances take care of the skin and leave a long-lasting feeling.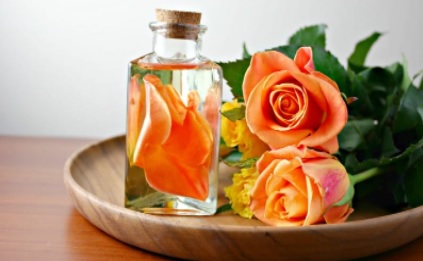 Aromatic Rose Massage
Massage with rose oil nourished the skin, having purely natural composition with a soothing scent of roses. The base consists of pure vegetable oils (almond and jojoba), which are free of preservatives, dyes and emulsifiers. The cultivating effect of almond and jojoba oil is enhanced by the proportion of rose oil. Its scent stimulates the senses. Such rose extracts contain a large amount of vitamins. They have antioxidant effects and are suitable for all skin types for their highly hydrating effect.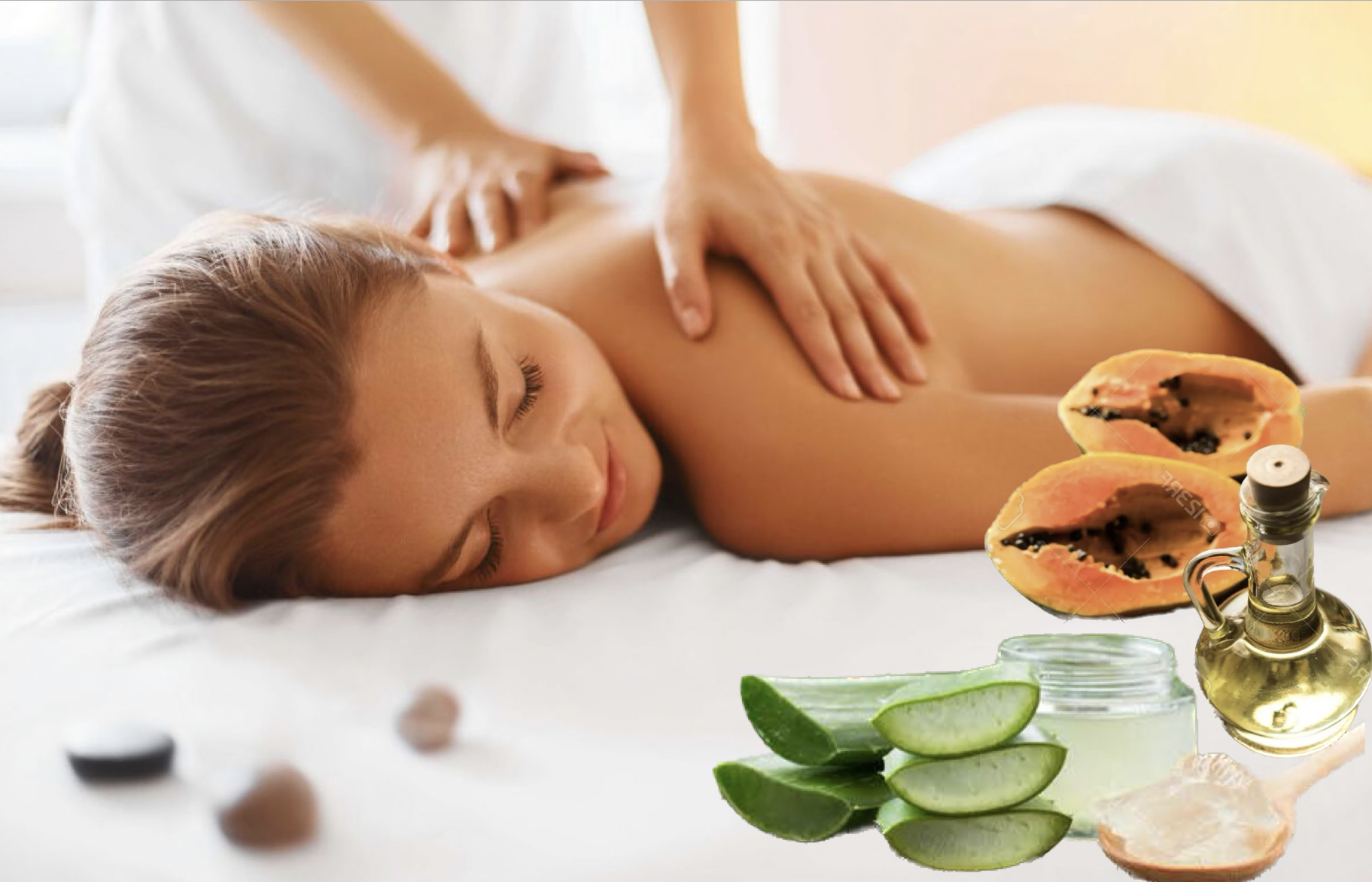 Massage with Papaya and Aloe Vera Oil
Luxurious, purely natural aromatic massage oil with quality and skin-care ingredients, with a unique and exotic scent of Papaya fruit. The combination of papaya and Aloe Vera effectively helps to restore the natural balance of the skin, which at the same time supplies the necessary moisture.
Papaya has beneficial and regenerating effects, has an anti-inflammatory effect and perfectly protects the skin from damage. Aloe Vera plays an important role in supporting immunity.
Lotion Massage with fragrance
Massage with lotions are perfect for deep tissue and targeted therapy for problem areas. Their medium glide and full absorption make them idea for most other modalities as well. They are both unscented and scented and can also be custom scented by blending with essential oils. In addition to being a great lubricant and being pump-able they are formulated to repair and enhance skin condition. We offer various combination of fragrances, e.g. Relax with a high content of jojoba oil, vitamin B and Aloe Vera; Q10 contains liposomes, panthenol and Aloe Vera; Grapefruit and Ginger, Mango and Melon, Apricot and Vanilla, etc.
Couples Massage
Couples massage is a relaxing, enjoyable, and soothing activity that you and your companion can experience together!  
Relax and unwind with a loved one by getting a couples massage at Massage Narodni. Your licensed massage therapists will target both of your individual needs in a tranquil environment. A couples massage is a unique bonding experience, and it allows you both to experience extreme relaxation at the same time. This can help you feel more connected.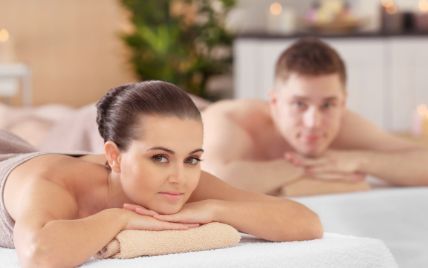 Dream Couple Aroma Massage
You can add a special touch to your couples massage therapy experience by adding enhancements that include a variety of different aroma oils. Within this massage, you can choose a Full Body Massage OR a Full Body Massage with 15 minutes of either Head / Facial / Foot Therapy Massage if you wish to get a little taste of everything.