Special Massages and SPA Treatments
Thai Sport / Deep Tissue Oil Massage
Sports Massage / Deep Tissue Massage emphasizes the prevention and healing of muscle and tendon injuries. Originally developed to help athletes prepare their bodies for optimal performance and recovery after a big event.- you don't have to be an athlete to benefit from Sports / Deep Tissue Massage.
Sports massage / deep tissue massage is also suitable for people with injuries, chronic pain or limited range of motion.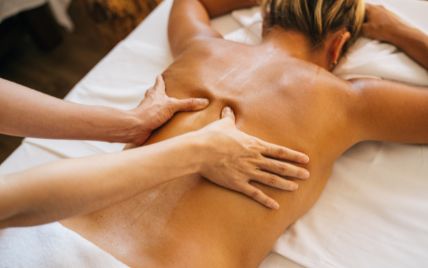 Swedish Massage
Swedish Massage is a treatment for body relaxation after a long exhausting day of work. Yet, Swedish Massage Therapy goes beyond relaxation as it extremely boosts your health by increasing the blood oxygen levels, reducing muscle toxins, improving blood circulation and enhancing your flexibility while releasing the left-over tension.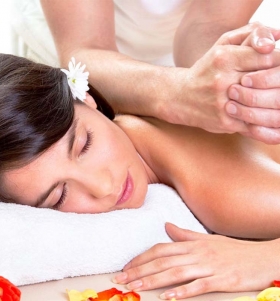 Hawaiian Lomi Lomi Massage
It is performed with a soft, fluid, wavy technique using fingers, palms and primarily forearms. The rhythmic movements throughout the client's body are the fundamental element of this massage, which has a very pronounced relaxing and therapeutic effect. It is a full-body massage or partial according to the client's preference. 
Effects of massage: 
• Removing physical, mental, and energetic blocks, 
• Relaxation and harmonization of the body, 
• Improving neurological problems and the immune system, 
• Stimulating blood and lymphatic circulation, 
• Removing tension in muscles, 
• Releasing muscle spasms and joint connections.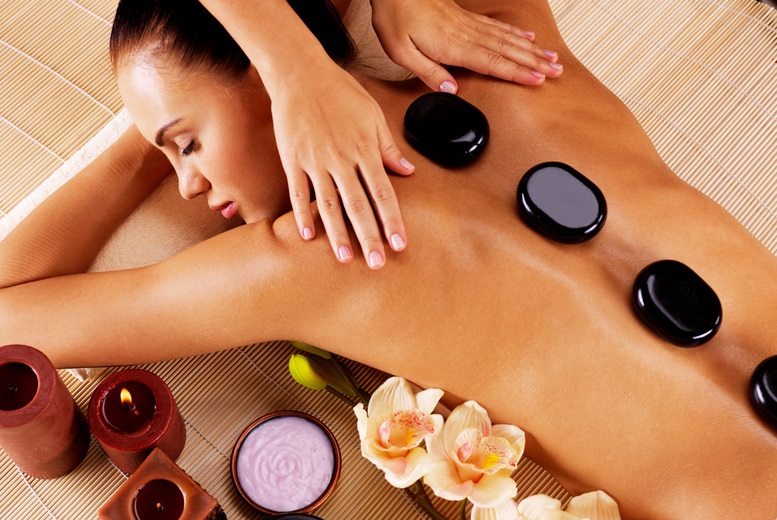 Firm Hot Stone Massage
Application of hot stones and massage will warm and relax your body.
Hot stone massage uses smooth basalt stones capable of retaining heat. After heating to a temperature of 60°C, the stones are applied to your body, which relaxes your stiff and sore muscles. Our experienced masseuse will also provide you with a pleasant stone massage.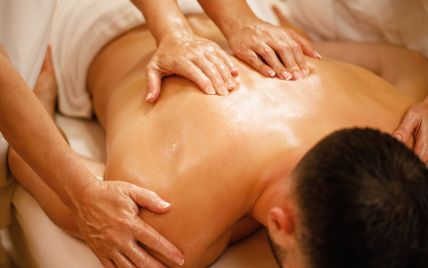 4 Hands Full Body Oil Massage
Are you looking for a really intense experience? Let yourself be massaged by two masseuses at the same time. Whether you are experienced with Thai massages, always go for the best, or are simply looking for something special, our 'double' oil Thai massage is the perfect choice. Two masseuses thoroughly massage your body at the same time, so you can enjoy the intense feeling of relaxation caused by this extraordinary experience.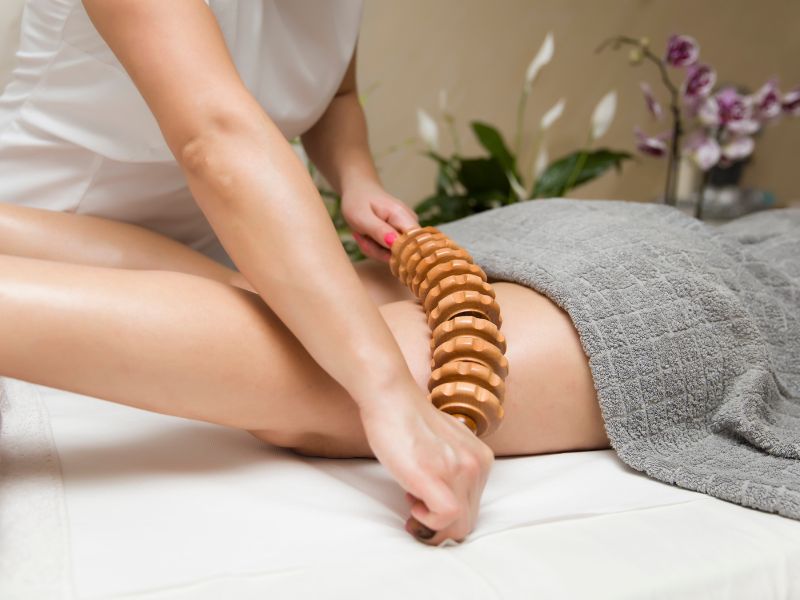 Maderoterapie
Special therapy focused on problematic areas: legs, buttocks, hips / whole body
This unique massage is aimed at activating the lymphatic system, thus helping to reduce subcutaneous fat tissues and the associated cellulite. Facilitates overall detoxification.
Wooden rollers are used for the therapy, which makes this massage very effective. In addition to aesthetic problems, massage helps to solve headaches, leg swelling, back and neck stiffness.
It is a therapy that relieves your body of unnecessary stress, pain and fat pads. We recommend that the therapy be repeated several times regularly. The effect of the massage is enhanced by more frequent repetition of the therapy. The ideal minimum frequency is 1 time per week for 3 weeks. Take advantage of our packages that offer discounted prices for repeated massages.
Facial Treatment (Anti-ageing)
Anti-ageing Facial Treatment consists of the following procedures:
Cleansing – Exfoliation – Massage – Mask – Toning – Moisturizing
Revitalizing and refreshing massage of the face and low neck, stimulates the energetic points on the face and brings a feeling of vitality and freshness. The massage is crowned with a rejuvenating vitamin face and mask, which is absorbed during the massage. We have included this massage in order to provide comprehensive care for your body.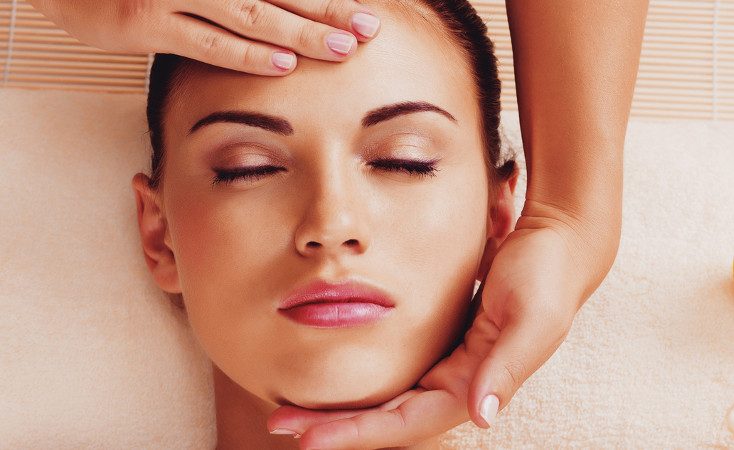 Head & Face Massage
This massage influences the entire body and nervous system. It relieves headaches, anxiety, and exhaustion, replacing them with a feeling of tranquility. ​It uses acupressure techniques, stimulates energy points on the cheeks and ears, and increases blood circulation to hair follicles, helping to regenerate them. Blood circulation is improved, giving your skin a healthy look.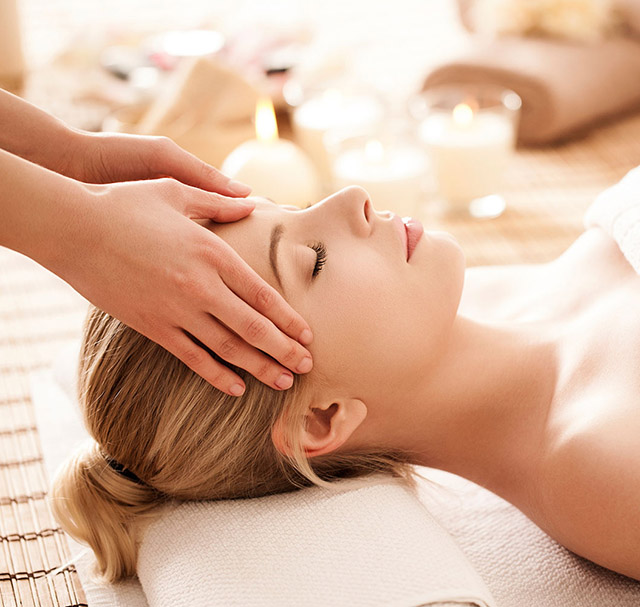 Full Body Scrub (includes Head Massage)
Refresh your skin with a full body signature organic sugar scrub followed by a gentle massage of Ultra Healing Body Butter for radiant skin moisture and a natural warming oil blend, this amazing rejuvenating Body Scrub is very gentle even on sensitive skin. , this body brand is amazingly hydrating Restore your skin's natural radiance with a body scrub that exfoliates and smoothes skin. The treatment ends with a soothing massage of the head, neck and shoulders, which relieves any residual tension.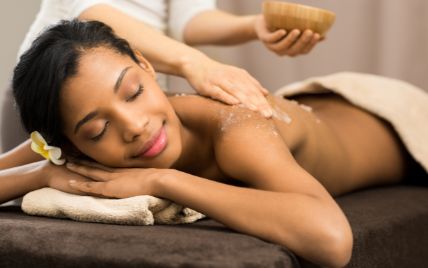 Combination: Full Body Scrub & Facial Massage
A body scrub has many benefits. A body scrub exfoliates your skin, removing dead skin cells and scrubbing away hardened and scaly skin, leaving it soft and smooth. Exfoliating products usually contain an oily base that hydrates and soothes your skin as you scrub. This is followed by a 30-minute revitalizing massage of the face and head together with an acupressure method applied to the nape of the neck. The massage will leave you with a relaxing feeling and relieve you of nervous tension.