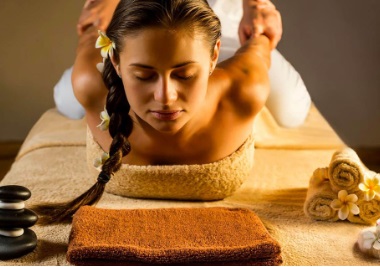 Traditional Thai Massage (without oil)
Classic dry Thai massage with emphasis on stretching and pressure points.
Traditional Thai Massage presents techniques of stretching and acupressure used to massage the whole body with oil-free. Since it can be described as a "strong" massage for some customers, this menu is mostly recommended for those who have a massage experience. Otherwise, this type of massage can help relieve body stiffness and fatigue as well as improve circulation.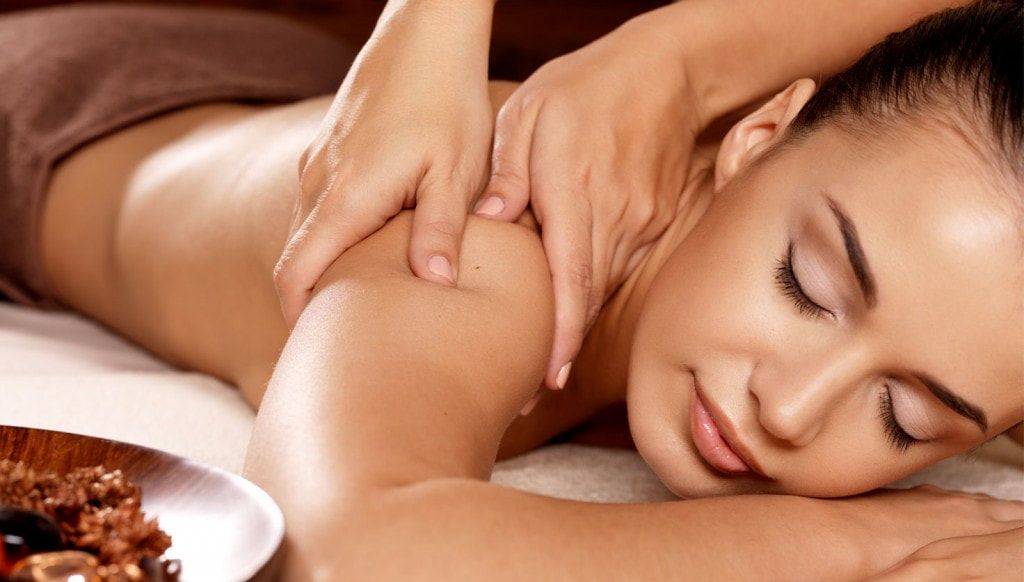 Thai Oil Massage
This is a more thorough experience than a regular oil massage, rather than being just relaxing it is also a strong massage with increased intensity.
Some elements of Thai massage are used – the therapist applies pressure not only with her hands and fingers, but also forearms and elbows in combination with oil.
This is also flexible – incase the pressure is too hard, you can request the therapist at any time to adapt to a regular relaxing massage instead.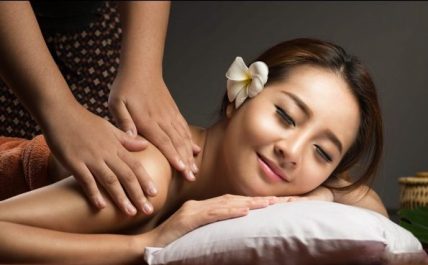 Relaxing Oil Massage
Compared with traditional Thai massage, this is more relaxing and less invasive. Instead of using pressure methods, therapists focusing on relieving muscle tensions. This massage is used to refresh and regenerate muscle, improve metabolism and blood circulation. It focuses on the experience touch and overall complete relaxation.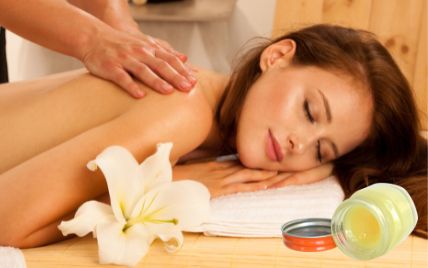 Thai Oil Massage with Herbal Balm
A signature menu of Thai Massage Narodni offering a good massage experience that should not be missed. Similar to Thai Massage with Oil, Thai and Oil Massage techniques are applied to massage the whole body. Yet, an addition of herbal balm is to increasingly relieve muscle pain, tension and fatigue that leaves the entire body feeling totally relaxed.
Thai Herbal Healing Compress Massage
Gentle detoxifying body massage with heated herbal balls.
A great treat after your long day, Herbal Hot Compress combined with the relaxing massage techniques and pleasant scent of Aromatic Oil Massage offers a superior spa experience. While the massage helps to relieve stress, the herbal hot compress relaxes tense muscles and soothes stiff joints and nerves that encouraging deep relaxation. 

Thai Combination Massage
Our signature Thai massage techniques for those who are high stress and/or have short of time, focusing on back, neck and shoulders to relax and relieve this particularly tension filled area and holistic approach to treatment, and continue relaxing on the other parts with Thai massage and stretching.
The Thai massage plus oil massage is a unique combination of firm pressure to concentrae on back, neck and shoulders. We start warming up body with Thai massage pressure points and stretching techniques to reduce stress and relieve muscle soreness. Then we will follow by spreading massage oil and continue the session with long relaxing strokes of deep oil massage.
Have you ever hesitated between CLASSIC THAI and OIL? Now we offer you the best of both in a single KOMBI massage.